EDUCATION DISCOUNT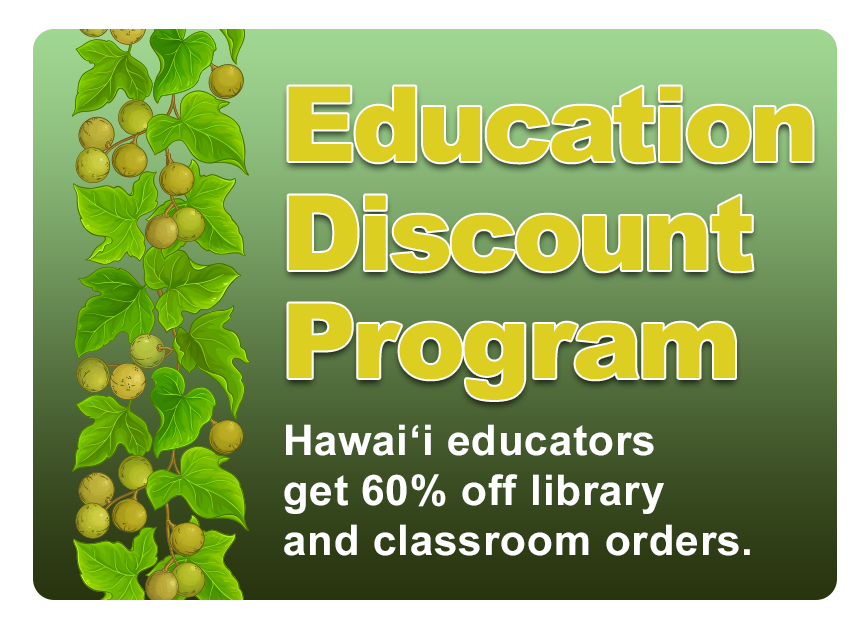 The following kinds of educational institutions may qualify to receive a 60% discount on Kamehameha Publishing products:
Hawaiʻi schools that serve students from preschool through grade 12

State of Hawai'i libraries

University of Hawaiʻi system schools, departments, and programs

Hawaiian culture-based educational initiatives and community programs (nonprofit 501c3)

To sign up for the discount program, please create a user account at https://kamehamehapulishing.myshopify.com/account/register and complete our registration form using your organizational address and email information. Nonprofit educational organizations will also need to attach a copy of their IRS determination letter indicating tax-exempt status.
Once you've submitted the registration form and documentation, please allow 2–3 days for notification of discount approval and further instructions.

For additional information, please see our FAQ.